Kaua'i Community College – a place to start – a place to grow.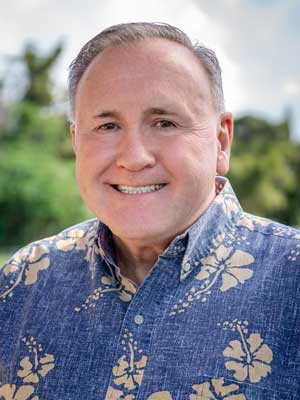 Welcome to Kaua'i Community College. This catalog offers a rich source of information about the College's academic, career and technical educational programs, admissions, student services, tuition and fees, facilities, financial aid, and people. I encourage you to take the time to thoroughly review it and to discover how we may best serve you.
We are committed to the fulfillment of our mission and to the success of our students. We have an exceptional faculty and staff, small class sizes, and attractive facilities to support individual opportunities for student learning and success.
We are a learner-centered community college, and your success is our success. This catalog has been developed to be user-friendly. Be sure to keep this copy for your own reference and information during your entire stay with us. As you refer to the various sections of the catalog you may find that you need additional information.
Do not hesitate to ask a counselor or other Kaua'i Community College faculty, staff member or administrator for such assistance.
We are all here to serve you, our students. After all, it is for you that this institution exists. On behalf of the Kaua'i Community College faculty, staff, and administration, I welcome and wish you every success in your studies.
Thank you for choosing Kaua'i Community College as your institution for higher learning.
Joseph M. Daisy, Ed.D.